Online Brokers Australia releases its complete and independent review of OANDA Australia Forex broker, reaffirming its commitment to truthful, honest reviews.
OANDA is one of the most respected Forex brokers in the entire foreign exchange industry and strive to truly create a fair and transparent arena in which retail clients can trade. They are also the company who built the incredibly popular OANDA FX currency converter app.
To fully understand OANDA's brokerage services and mission, I visited their offices in Sydney, Australia in 2018 and spoke with David Villagra (Director of Institutional Sales and Education at OANDA Australia).
After discussions with David, and fully reviewing this brokerage firm I certainly feel they achieve this!

OANDA Forex Broker
If you've ever asked yourself the question is OANDA a good broker, the following extract makes a good summary of the review:
Our OANDA review shows in a variety of ways that they actually want their clients to become successful self-directed traders. Their transparent pricing model is such that they do not profit from losses a trader may have as some other brokers in the industry do. OANDA's trade execution speed is exceptionally fast and they have won a variety of excellence awards both from within the FX industry and from clients.
Where OANDA Australia Excels
There are several key areas, which are important to many traders, where OANDA absolutely excel:
Excellent award-winning client service and support;
Incredibly transparent pricing with no rejections, no re-quotes and no "last look";
Cutting-edge trading technology with the fastest documented execution speeds I have seen; and
Award-winning education resources with true support for new traders and, one-on-one training is even available for premium clients for a more personal level of trading help. I can't stress how rare this is in the forex broker industry.
I have been a trader myself for over 10 years and hearing the way David, who is the Director of education at OANDA, approaches trading in general and the foreign exchange brokerage industry was so refreshing and those taking advantage of learning from him are in the unique position of learning from a genuine trader who understands what it really takes to succeed in this competitive industry.
Our review of OANDA Australia shows in a variety of ways that they actually want their clients to become successful self-directed traders. As mentioned above, OANDA does not profit from losses a trader may have as some other brokers in the CFD & Forex industry do.
OANDA has won a variety of excellence awards both from within the industry and from clients.

Our complete and unbiased write up and review of OANDA Australia broker can be found at https://www.onlinebrokersaustralia.com.au/reviews/oanda-australia/
---
Online Brokers Australia was created by Stuart Young in 2014. Stuart Young got the idea for the site when he saw the need to provide a review and comparison site that actually made the broker selection process easy.
Since it first went online, Online Brokers Australia has published many reviews on products in the Forex trading market and always aims to make it easy to choose a reputable, Australian regulated, Forex broker who will meet traders needs, with its reviews.
Stuart Young also adds "For any consumer wanting to check the legitimacy of a review, or know if they can trust the source, I advise them to ensure they know who is actually behind the review or web site. Don't trust such an important decision on information from a web site that doesn't clearly state the person/s behind it and their experience."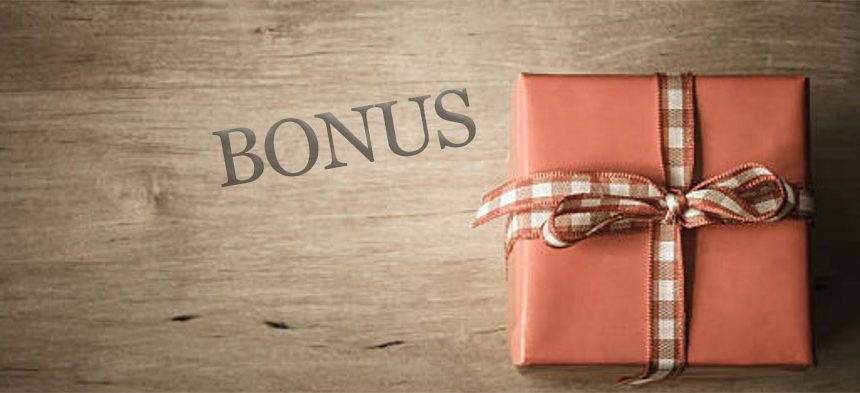 Trade foreign exchange with Pepperstone and earn up to 75,000 bonus Qantas Points in December 2017!*

That is enough frequent flyer points for a one-way Qantas Economy Classic Flight Reward from Sydney to London (plus fees, taxes, and carrier charges of $ 270.51)#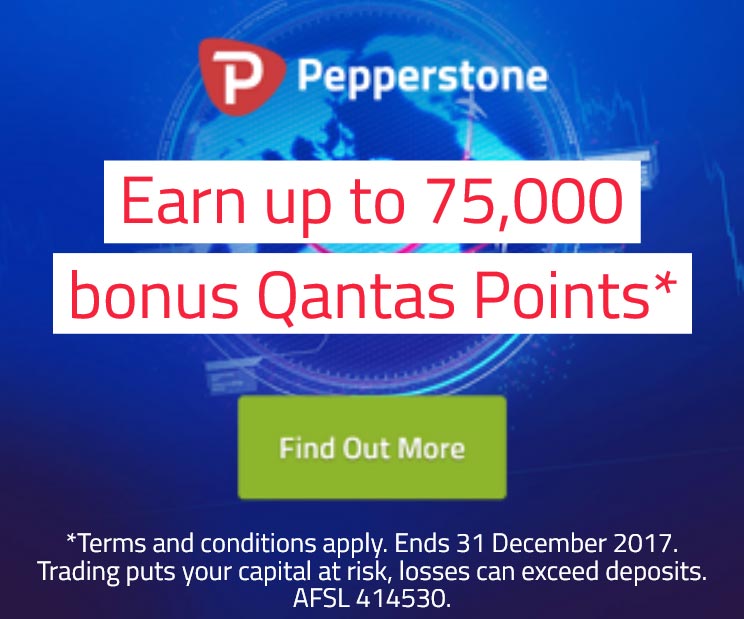 This is a fantastic Pepperstone bonus however you must act quick as the bonus qantas points are only available during December 2017. Pepperstone is the only Forex broker in Australia to be a Qantas partner. This partnership allows currency traders to earn Qantas points in addition to Pepperstone's ultra-low spreads, fee-free funding, world-class trading technology and award winning trading conditions~.

If you don't already have a Qantas Frequent Flyer membership, then by signing up through Pepperstone broker, they will waive the $89.50 joining fee that is usually charged!

The bonus points are allocated on a sliding scale as follows:
Pepperstone deposit bonus of up to 50,000 bonus Qantas Points. Earn 10 Qantas Points per $1 deposited up to 50,000 points *
Trade any currencies and earn 20 Qantas Points per Forex lot traded up to 25,000 points in your first month! *

Online Brokers Australia proudly provides detailed information on Pepperstone's trading accounts or read our full Pepperstone Forex review.

* The promotional period runs from 15th November to 31st December, 2017. This promotion is only available to new Pepperstone clients who open an account during the promotional period. Eligible clients will earn 20 bonus Qantas Points per Forex lot traded up to a maximum of 25,000 bonus Qantas Points during the promotional period and will earn 10 Qantas Points per AU $1 deposited on their initial deposit up to a maximum of 50,000 Qantas Points. Subsequent deposits will not be eligible for this promotion.
Earning Qantas Points are subject to the Conditions listed on the pepperstone qantas points promotion page. This promotion is not transferable to other account holders and is not redeemable for cash. Pepperstone reserves the right to change these Terms and Conditions at any time without notice. This promotion cannot be used in conjunction with any other Pepperstone promotion. General Pepperstone Terms and Conditions apply.
# A one-way Qantas Economy Classic Flight Reward from Sydney to London is 60,000 Qantas Points plus taxes, fees and carrier charges of $270.51 as at 26 October 2017, but may vary at the time of booking. Classic Flight Rewards are subject to capacity controls, availability is limited and some flights may not have any Classic Flight Reward seats available. Fees, taxes & carrier charges are payable in addition to the Qantas Points required.
~ Based on the 9 international foreign exchange industry awards won by Pepperstone broker.
Source: Pepperstone Qantas Points December 2017 Bonus
Following an ASIC surveillance, Calibre Investments Pty Ltd will implement changes to the way it offers FX services to retail clients.
The move is part of ASIC's crackdown on the FX industry which has resulted in a number of outcomes recently.
ASIC's surveillance of Calibre, which provides managed discretionary account (MDA) services, raised concerns over the business's compliance and risk frameworks, their advice to clients and their supervision of representatives.
In response, Calibre has appointed an independent consultant to review its MDA policies and procedures. The independent consultant will report back to ASIC.
The group will also provide new statements of advice to all MDA clients and enhance its compliance department.
Source: ASIC Monday 8 December 2014