With the popularity and easier access to trade the derivatives market, there is a long list of CFD brokers operating in Australia. CFD online trading now covers a wide variety of markets including stock/equity CFDs, plus contracts for difference on commodity, index, foreign exchange, futures and even the expanding bitcoin markets.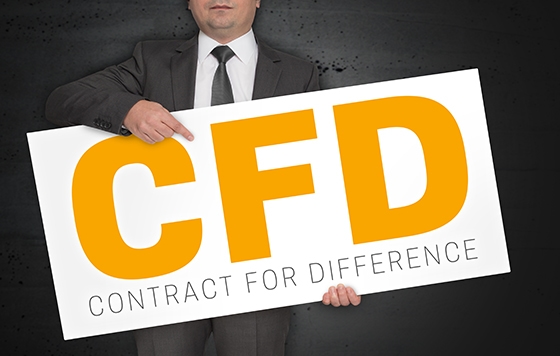 Such a wide selection of CFD providers to choose from is good for the Australian CFD trader. However, trying to compare CFD brokers can be overwhelming. Depending on your trading style and CFD trading strategies, traders will normally have differing requirements.
The comparison table below alleviates some of the confusion. Key information that can often be difficult to find on a provider's website is collated in easy to digest format.

Trading CFDs online with Australian regulated brokers
Below is a selection of the top CFD trading accounts (with demo account) covering the following categories:
To compare CFD brokers in a "like for like" manner, an easy comparison table is provided. Links to our detailed, individual CFD provider review are listed at the bottom of the table.
RISK NOTICE:
A contract for difference (CFD) is a complex, leveraged financial product and requires a certain level of experience. Therefore trading CFDs may not be suitable for everyone. Online CFD trading carries a high level of risk to your capital and can result in losses exceeding your initial deposit. Therefore, please ensure that you understand all the risks involved.
Reviews and comparisons of the CFD provider accounts listed above are conducted independently. However, CFD brokers or products included on this page may not suit your financial situation, personal objectives or needs. Brokers listed may operate on direct market access, market maker (including fixed spread accounts), or a combination of both brokerage models.
If you are considering opening a CFD trading account, operating in the CFD market or acquiring any financial instrument/product, you should obtain and read the relevant Product Disclosure Statement and/or other offer document/s prior to making any financial decision.
If you are unsure of the risks or have any doubt whether you have sufficient financial resources or experience to trade these products, you must take professional advice before trading any derivative financial instruments, which includes contracts for difference.