With the popularity and easier access to trade the derivatives market, there is a long list of CFD brokers operating in Australia. CFD online trading now covers a wide variety of markets including stock/equity CFDs, plus contracts for difference on commodity, index, foreign exchange, futures and even the expanding bitcoin markets.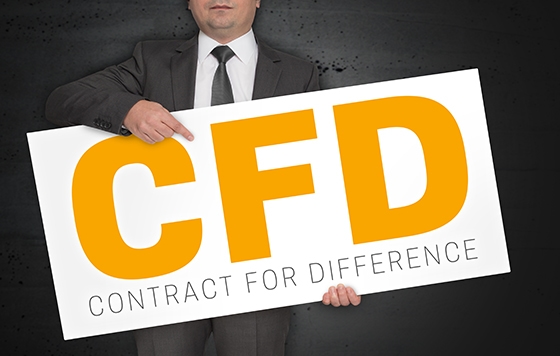 Such a wide selection of CFD providers to choose from is good for the Australian CFD trader. However, trying to compare CFD brokers can be overwhelming. Depending on your trading style and CFD trading strategies, traders will normally have differing requirements.
The comparison table below alleviates some of the confusion. Key information that can often be difficult to find on a provider's website is collated in easy to digest format.

Trading CFDs online with Australian regulated brokers
Below is a selection of the top CFD trading accounts (with demo account) covering the following categories:
To compare CFD brokers in a "like for like" manner, an easy comparison table is provided. Links to our detailed, individual CFD provider review are listed at the bottom of the table.

Very easy trading platform
Fixed spreads

Cheap CFD trading


(TD 365 Web Platform)

Very Easy

0.07% with $5 min.

Fixed at 0.9 point

Fixed

$ 0

DMA equity and index CFDs available

Largest range of markets

Westpac, NAB & CBA


(IG Trading Web Platform)

Very Easy

0.10% with $8 min.

Fixed at 1.0 point

Mixed


$450 (for any other funding methods)

$0 (for bank transfers)

DMA on all CFDs
Won 35 industry awards

True ECN pricing

Good

0.10% with $10 min.

From 1.0 (Ave: 2.0) point

Variable

$ 200



1 Broker ratings quoted in the above CFD trading account comparisons are an overall average rating. The calculation is based on the six review criteria displayed on all CFD brokers individual review pages:
pricing (based on CFD spreads, commissions and other costs or fees),
range of financial instruments to trade,
speed of execution,
trading platform features,
overall ease of use, and
customer support
The individual rating breakdown for the above criteria can be easily accessed by simply clicking the review rating in the above tables or clicking the "read our full review" button.
We aim to regularly update information on this web site and provide a "last updated" date at the bottom of every page to ensure you know when the last update was made to the review page. However, you should always click on the "view website" button and review the information on the contract for difference providers site first to confirm the details and ensure they will suit your online trading needs.


RISK NOTICE:
A contract for difference (CFD) is a complex, leveraged financial product and requires a certain level of experience. Therefore trading CFDs may not be suitable for everyone. Online CFD trading carries a high level of risk to your capital and can result in losses exceeding your initial deposit. Therefore, please ensure that you understand all the risks involved.
Broker reviews
and comparisons of the CFD provider accounts listed above are conducted independently. However, CFD brokers or products included on this page may not suit your financial situation, personal objectives or needs. Brokers listed may operate on direct market access, market maker (including fixed spread accounts), or a combination of both brokerage models.
If you are considering opening a CFD trading account, operating in the CFD market or acquiring any financial instrument/product, you should obtain and read the relevant Product Disclosure Statement and/or other offer document/s prior to making any financial decision.
If you are unsure of the risks or have any doubt whether you have sufficient financial resources or experience to trade these products, you must take professional advice before trading any derivative financial instruments, which includes contracts for difference.