I don't believe there is a 'single' best Contract for difference (CFD) broker or CFD account, that would meet every trader's needs. Same as there is no single CFD trading platform, indicator or trading strategy that is best for everyone, nor is there simply one best CFD provider suited to all online traders. Trading CFDs is a very personal endeavour, with differing available capital, risk tolerance, trading strategy, trading platform and CFD account requirements. It can also be difficult for traders to easily find average spreads data for CFD brokers in Australia.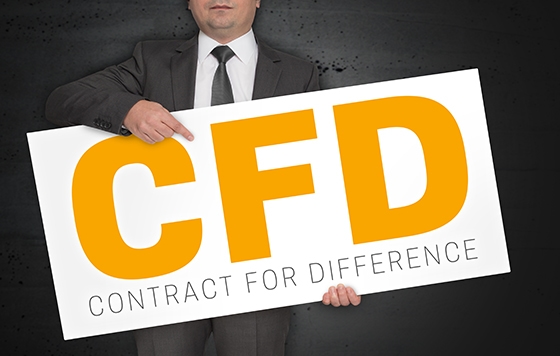 It's for this reason I have reviewed 1 in detail and compiled the CFD providers list below for 2022. These cover key features traders often look for and make it easy to find the best CFD broker to meet your needs.
Below are trading account comparisons for the cheapest online CFD trading, Direct Market Access (DMA CFDs) providers, and largest product range CFD brokers. For traders looking for forex cfd brokers, the providers listed below all offer Forex CFDs, in addition to contracts for difference on world indices, international and ASX stocks, commodities and much more.
Australian Regulated CFD Providers Comparison
To view our detailed CFD broker reviews, and individual ratings criteria 1, simply click on the "read our full review" button in the comparison tables below.
CFD spreads and fees correct as at
7th January, 2022
1 Broker ratings quoted in the above CFD brokers review and account comparisons, are an overall average rating. The calculation is based on the six review criteria displayed on all CFD providers individual review pages:
pricing (based on spreads, commissions and other costs or fees),
range of instruments,
speed of execution,
trading platform features,
overall ease of use, and
customer support
The individual rating breakdown for the above criteria can be easily accessed by simply clicking the review rating in the above tables or clicking the "read our full review" button.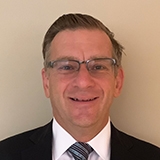 Latest posts by Stuart Young
(see all)
Trade CFDs Online
CFDs provide an alternative, flexible way to trade the price movements of thousands of global markets including stocks, foreign exchange, indices, commodities, binary options and more, without owning the underlying financial instrument. Trading CFDs online therefore reduces the capital, and margin requirements, often needed to trade such markets.
With online CFD trading, you do not buy or sell the underlying asset (eg physical shares such as ASX CBA or BHP). Instead you buy or sell a number of units (eg 1 BHP share CFD unit may be equivalent to 1 physical BHP share) to take advantage of trading opportunities. Because you don't need to buy the underlying asset, you can benefit from share price movements with a fraction of the capital. CFDs are a leveraged product, so you trade with a margin where you only deposit a fraction of the full cost of the asset.
Unlike other derivative products like options and warrants, CFDs do not have a time limit. You can keep an open position with a CFD for as long as you want to take maximum advantage of the market movements. In the CFD market you are not forced to close a position because of an expiry date.

CFD Broker Trading Platforms and Demo Accounts
A CFD trading platform is the system or software a CFD provider uses to allow you to make CFD trades.
When opening an account with a CFD broker, you are generally given online access to their online trading platform. Depending on the type of CFD account, you may also have access to more sophisticated platforms such as IRESS Trader & MetaTrader (MT4 or MT5) trading platforms.
Many CFD brokers have a demo account where you can 'test drive' their online trading platform. These demo accounts are also useful for testing your CFD trading strategies, before opening a live CFD account. On all our CFD broker reviews we provide links to the brokers demo accounts. We highly recommend opening a demo account for each contract for difference provider you're considering for a trading account.

Understanding Contract for difference (CFD) trading – ASIC Australia Resources
ASIC's Andrew Templer explains below the concepts of a 'long position'; 'short position' (short selling); leverage meaning; initial margin; and margin calls:
Video courtesy of ASIC MoneySmart

Thinking of trading contracts for difference (CFDs)? – ASIC CFD trading Australia guide

Additional CFD Trading Resources and Information
For further information please click for our CFD trading Australia article which outlines how to trade CFDs online; benefits and risks of contracts for difference; trading strategy; direct market access (DMA); and examples of the best CFD trading platforms.
Online Brokers Australia aims to regularly update information on this web site and provide a "last updated" date at the bottom of every page to ensure you know when any updates were last made to the review page. However, you should always click on the "view website" button and check the details directly on the brokers or providers site first, to confirm the details and ensure they will suit your online trading needs.
A full CFD providers Australia list can also be found on our CFD Brokers Directory partner site.

FAQs
As stated at the beginning of this comparison, I don't believe there is a single best CFD provider that is best for everyone. Instead, I firmly believe there is a selection of reputable providers which traders then need to compare to find which has the features you require for your own trading experience and strategy requirements.
Essentially the question is really "which CFD broker is best for my trading requirements, style and experience?".
Although this distinction seems small, it is critical and often overlooked when CFD traders are looking to open a new trading account.
Online Brokers Australia comparison of Australian regulated Contract for difference providers gives an easy comparison of key features that are not always easy to find on the brokers web site (eg. spreads, fees, negative balance protection, key differences and much more). Click to compare CFD providers in Australia
Checking the status of an Australian broker's license is possible by simply visiting the Australian Securities and Investments Commission (ASIC) web site and performing a search on the Contract for difference providers name or AFSL number.
We have detailed the exact steps in our
How to Choose a Broker
article.
You'll find the best review sites have the following, simple to confirm, characteristic … they are NOT run by "faceless" reviewers, hiding behind web site privacy and the anonymity of the internet.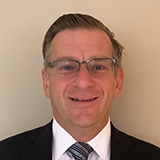 Stuart Young (Founder) draws on over 10 years trading experience in his broker reviews. Experience from prior roles in a trading room and working for an Australian brokerage firm complement his hands-on, in-depth experience in the Contract for difference trading industry.
Don't take a leap of faith opening a CFD trading account when you don't know who has written the review, or more importantly, their credentials! Click to compare CFD providers in Australia
RISK NOTICE:
Contracts for Difference (CFDs) are a complex, leveraged financial product and requires a certain level of experience, so may not be suitable for everyone.
Online CFD trading
therefore carries a high level of risk to your capital and can result in losses that exceed your initial deposit. Please ensure that you understand all the risks involved.
Reviews
and comparisons for best CFD broker Australia are conducted independently, however CFD brokers or products included on this page may not suit your personal objectives, financial situation or needs. Brokers listed operate on direct market access, market maker (including fixed spread accounts), or a combination of both, online broker models.
If you are considering opening a CFD trading account, operating in the CFD market or acquiring any financial instrument/product, you should obtain and read the relevant Product Disclosure Statement and/or other offer document/s prior to making any financial decision.
If you are unsure of the risks, or have any doubt whether you have sufficient financial resources or experience to trade these CFD Australia products, you should take professional advice before trading cfds online.