Choosing a Forex broker, CFD provider or online share broker can be a daunting task. This is made ever more complex by the overwhelming amount of information provided on some brokerage firm web sites. However, on the flip-side, there are also brokerage web sites that lack full transparency and/or key information necessary for a trader to make an informed decision.
In particular, the display of average spreads, rather than the more "sales focused", and sometimes even misleading, from spreads. Knowing this provides a more realistic expectation to traders of what their average cost (remember the spread is a cost) of trading a particular instrument at a broker will be. The "from" spread however gives no real indication or value in decision making as a broker may "technically" have spreads from zero or 0.1 pip (using a forex spread example) however the average spread a trader actually receives is what dictates the true cost of their trading transactions.
We therefore feel this is a very important aspect of evaluating costs when reviewing and choosing your new derivatives broker. This is where comparison and review web sites can be extremely helpful… provided you find an experienced, reputable and objective broker review site. The obvious question is how do you really know if you can trust an online trading review?

Best Broker Review and Comparison Sites
You'll find the best broker review sites have the following, simple to confirm, characteristic…
They are NOT run by "faceless" reviewers, hiding behind web site privacy and the anonymity of the internet!
Only consider review sites that actually reveal who is behind the site reviews and their credentials, or are nationally recognised (such as Canstar). This may sound obvious, however why take a leap of faith by opening a trading account with your hard-earned capital, based on a review that you can't even confirm the source of!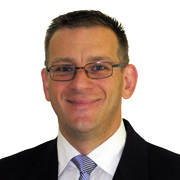 As stated on our About Online Brokers Australia page, the founder and reviewer of this broker comparison web site is Stuart Young. Stuart is not only experienced in the financial markets as a private trader, but also runs the web site Global Trading Tools, and is proud to stand behind our Australian Forex broker, CFD provider and online stock broker comparison and review web site, Online Brokers Australia.

Below are direct links to reviews Stuart has conducted on some of the top, Australian regulated, brokers operating in Australia:

Forex Broker Reviews
Easily compare Australian regulated Forex brokers with our top 3 selections in each trading account category.
Below are Foreign Exchange broker reviews for those providing fixed spread Forex CFDs:
Below are reviews for brokers providing standard variable spread or Forex CFD trading accounts:
Below are reviews for FX brokers providing raw ECN spread trading accounts:
CFD Broker Reviews – Compare CFD Brokers Australia
Please click on the brokers below to see our extensive review, ratings and who the CFD provider may be best suited to:
Cryptocurrency CFD Broker Reviews (CFD Cryptocurrency Trading)
Online Broker Reviews – Online Brokerage Comparison
Please click on the brokers below to see our extensive review, ratings and who the online broker may be best suited to:
Social trading, also known as copy trading, is becoming more and more popular. Like all trading there are risks, especially when looking at copying derivative trades by someone you don't know! Social trading platforms do however, provide the history of social traders that you might consider following. Below is our social trading broker review.
International Money Transfer Service Review
International Money Transfers can be expensive if you are using the major banks. Often the cheapest way to send money overseas is by using an online international money transfer service. Below are our international money transfer reviews.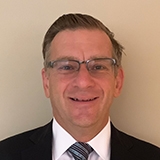 Latest posts by Stuart Young
(see all)