This supplementary page to our main Pepperstone Australia review, provides extensive detail on Pepperstone account types currently available to currency traders with this Australian Forex broker.

Four main Pepperstone account types, plus demo accounts, are available:
QUICK LINKS:
Pepperstone Standard Account Review
Pepperstone Razor Account Review
cTrader Razor Account Commission
Pepperstone Demo Account
MAM and PAMM Account
Swap Free Islamic Trading Account
Edge Active Traders Account
Pepperstone Withdrawal Time Testing
Edge Standard Account
The Pepperstone standard FX account (MT4) offers traders deep liquidity and Pepperstone's tight inter-bank spreads with no commission charges.
The spread on this account start from 1.0 pips with straight through processing (STP) and minimum trade size of 0.01 lots.
Pepperstone's minimum deposit requirement across all accounts is AU $200.
Negative balance protection*, is included via Pepperstone's automated Risk Management System (built-in automatic stop out system). Please be aware however that this does not guarantee the account balance will not go into negative! Trade execution always depends on market liquidity and pricing levels so although this is a great feature, please don't solely rely on this for your account protection!
Edge Razor Account
There is no denying that Pepperstone is one of Australia's top low spread forex brokers! The Pepperstone razor account is one of the main reasons for this, offering ECN (Electronic Crossing Networks) spreads sourced from up to 22 banks and ECNs. This translates to extremely low forex spreads with deep liquidity, and for Australian denominated accounts, a commission of just AU $3.50 per full lot (100,000).
The spread on this account type is raw inter-bank direct pricing (raw ECN spread) with minimum trade size of 0.01 lots and a maximum trade size of 100 lots.
The Pepperstone minimum deposit requirement for this account is AU $200.
Variety of trading styles including scalping, EAs and hedging are all allowed
Forex trading commission for all Razor account base currencies are detailed below: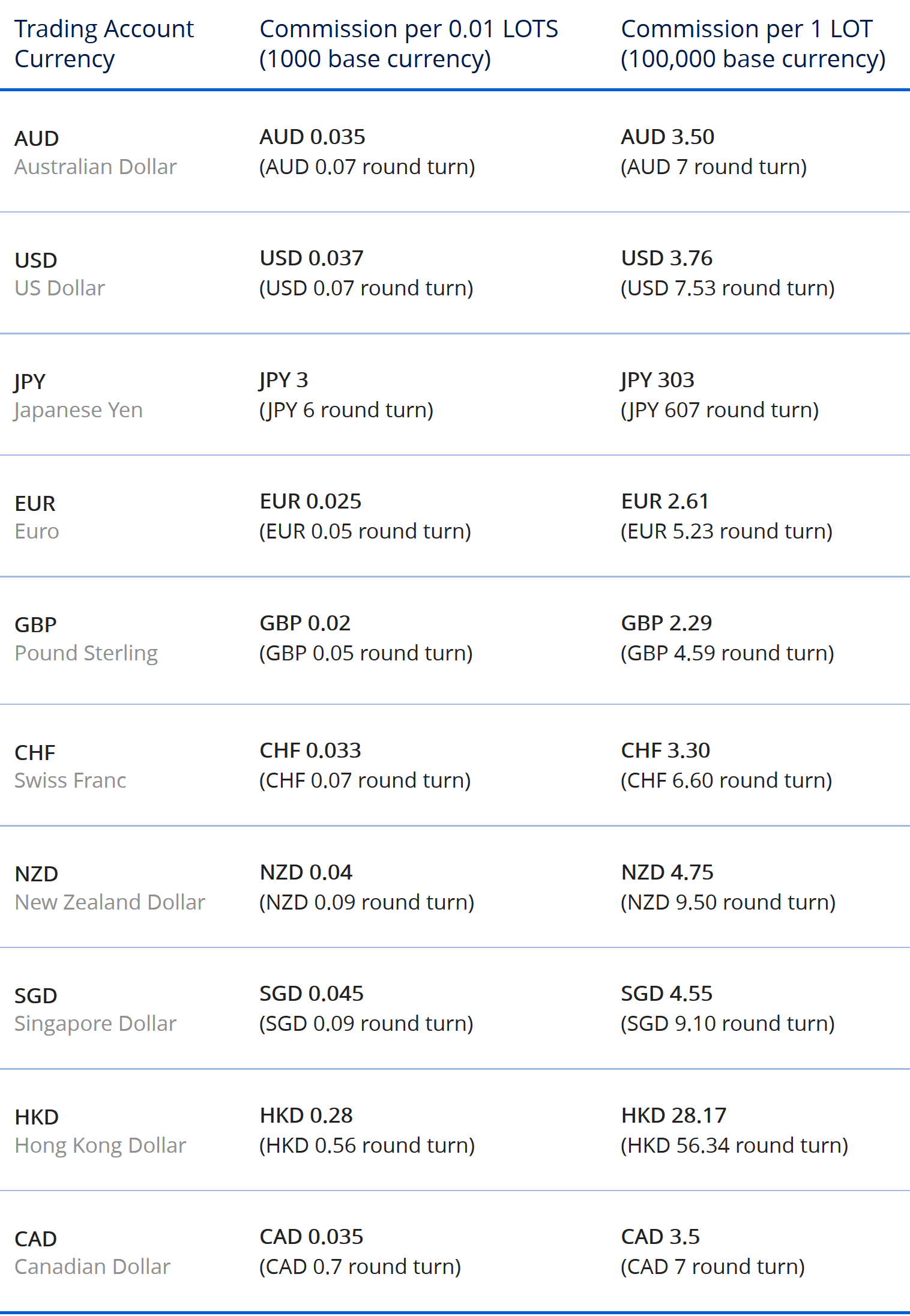 cTrader Razor Trading Account Commissions
Please note that the above accounts are utilising EDGE technology via the Pepperstone MT4 (MetaTrader 4) forex trading platform. cTrader trading platform is also available to FX traders however please note that cTrader Razor account commissions are different from the MetaTrader 4 Razor account commissions.
For the cTrader Razor trading accounts the commission is calculated based on the currency pair you're trading, rather than the deposit/base currency of your Pepperstone account. Commission rates on cTrader Razor accounts (not cTrader standard accounts) is seven units of the base (first currency) in the pair you wish to trade.

Forex Demo Accounts
A demo forex account provides traders with several advantages. The main advantage of opening a Pepperstone forex demo account is that you can replicate the exact trading conditions available with a live trading account! Both of the popular trading platforms (MT4 or cTrader) are available and you simply select which platform you would like the demo to run.
Pepperstone demo accounts last for 30 days before they expire. This is a good amount of time to simulate how your trading strategy, the trading platform and real market pricing will perform at Pepperstone.
We highly recommend first setting up a forex trading demo account to ensure Pepperstone broker will meet all of your currency trading needs. Simply click the button below to get started (only takes 2 or 3 minutes at the most to be up and running)…
MAM (Multi Account Manager) and PAMM account (Percent Allocation Management Module)
For Money Managers, PAMM and MAM trading accounts are available. These forex broker accounts are designed specifically for Money Managers that use the MetaTrader 4 platform. They are designed specifically to quickly execute block orders from a single master account to multiple client accounts. Advanced capabilities to easily automate trade allocations, based on a Lot, Proportional, or Percentage basis to unlimited number of customer FX trading accounts is provided.

Edge Swap Free Account
Pepperstone's Swap Free Account is an Islamic trading account which is compliant with Sharia law and is designed for traders who cannot, for religious reasons, receive or pay swaps. As the name implies, these trading accounts have no rollover interest or commissions on overnight positions (trading positions which are held for longer than a single trading day/session).
A key difference with the swap free account is that when a trade has been held for two days, an administration fee will be charged and automatically deducted from the balance of the traders account.
These swap free administration fees are displayed in the table below: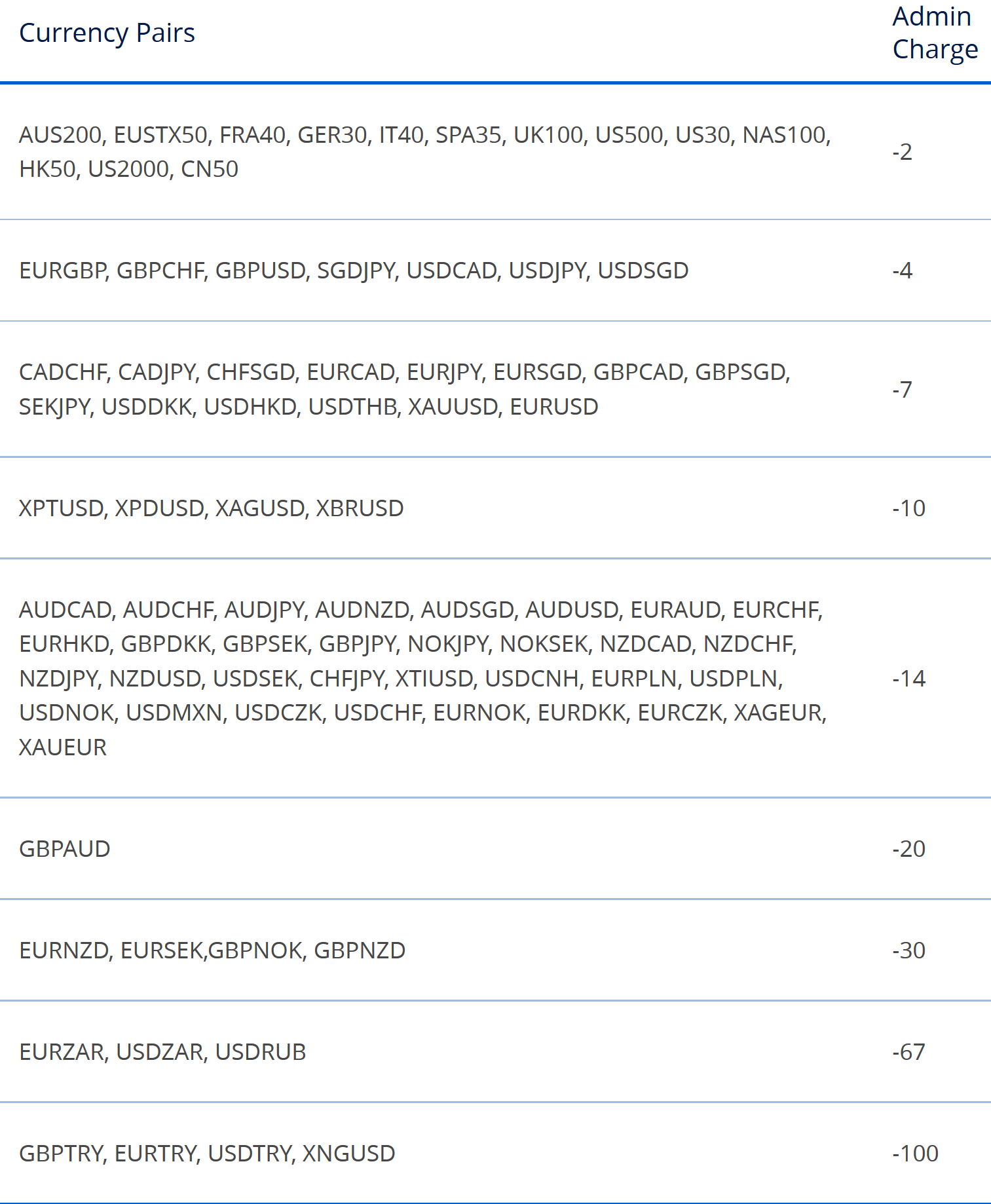 Edge Active Traders Account
This account type is suitable either for very high volume foreign exchange traders or institutional traders. The minimum deposit is $25,000 and traders receive a dedicated account manager and tailored solution to ensure their trading needs are met.
Additional benefits of this Pepperstone account is the availability of a segregated tripartite account is also available, with Australian banks. This feature separates the clients funds from hedging transactions. Forex traders will also receive superior trade execution via Pepperstone's EDGE technology, plus advanced reporting options to show volume tracking, daily equity snapshots and end-of-day profit/loss reports.

Pepperstone Withdrawal Time Testing
The Pepperstone withdrawal process is confirmed to be fast and easy!
Client withdrawals are easily done by completing an online withdrawal form located in the secure client area. Withdrawal forms received before 21:00 GMT ( 07:00 Australian EST ) will be processed that day. However, any forms received after this time may not be processed until the following day.
As part of this Pepperstone review update, we submitted a funds withdrawal request on the 11th July 2019 at 9.58 am Australian EST to verify the procedures and withdrawal time taken.
We are happy to confirm the Pepperstone withdrawal process and time frames are as stated on the Pepperstone broker web site. We received our fund's withdrawal confirmation email from Pepperstone on Friday 12th July 2019 at 3:34 pm Australian EST, which is exactly in line with Pepperstone's withdrawal statement. The money was also received in the bank account on the 12th July.
This is now the 4th time we have documented funds withdrawal timeframes as part of updating the Pepperstone withdrawal review from a live Pepperstone account to an Australian bank account. Every time we have found the process to be similar to outlined above and received the money well within the timeframes stated for funds withdrawal on their web site. There has never been any withdrawal issues encountered by us and the screen shots above confirm the withdrawal timeframes.
Pepperstone Account Types Review and Ratings
Pepperstone Group Limited, trading as Pepperstone, are an Australian FX broker specialising in ECN Forex and DMA CFDs. The company is one of the top Australian Forex brokers, and is the largest by volume in Australia. For additional information, beyond the above Pepperstone razor vs standard comparison, please view our full review of this Australian forex broker.
Pepperstone Rating: 4.5 out of 5
Reviewed By: Stuart Young
Review Date: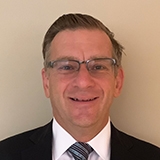 Latest posts by Stuart Young
(see all)