Looking For One Of The Top Cryptocurrency Brokers In Australia?
We can help! 🙂 Below is a comparison table showing Australian regulated CFD brokers offering Cryptocurrency CFDs.
How to Buy Cryptocurrency in Australia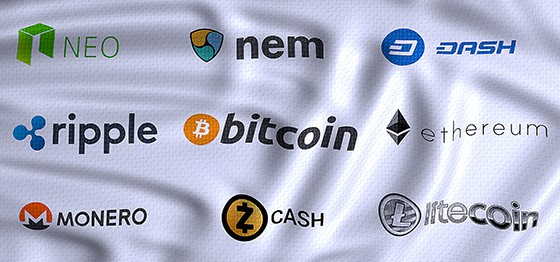 The question of how to buy cryptocurrency in Australia is common now with the increased interest in the range of digital currencies, particularly the most well known such as Bitcoin (BTC) and Ethereum (ETH).
The short answer is you either buy them from a cryptocurrency exchange website (there are a couple of Australian crypto exchanges) or buy contracts for difference on them via a regulated CFD provider.
Online Cryptocurrency Exchanges
Online cryptocurrency exchanges are sites where you can buy, sell or exchange cryptocurrencies for another digital currency or fiat money (AUD, USD, etc). Purchasing crypto on an exchange will require you to have an existing verified account and facilities to store your tokens once purchased. Many exchanges will provide access to wallets on the exchange however this is not recommended for storage of your crypto as there is increased risks to your digital currency from potential hackers breaching the exchanges security, collapse of the exchange would result in a loss of your crypto assets, etc.
While purchasing on an "exchange" may sound attractive, at the time of writing no cryptocurrency exchange firms have an Australian financial services licence (AFSL). They therefore do not have to abide by the regulations placed on Australian regulated forex and CFD providers in Australia by the Australian Securities and Investments Commission (ASIC). Cryptocurrency exchanges therefore do not have to abide by any ASIC regulations regarding how they handle client money, no audit requirements, no overriding government body to report any issue you may have with and so on.
This is confirmed by the cryptocurrency investment warning issued by ASIC concerning the risk of trading Bitcoin, and other cryptocurrencies, on exchanges. It is therefore important to realise the difference between a CFD or Forex brokerage firm offering crypto CFDs compared to a Cryptocurrency Exchange.
As Online Brokers Australia prides itself on only reviewing Australian regulated brokers, it is not appropriate to review any online cryptocurrency exchanges in this list. It is also not comparing "apples for apples" to do a comparison table of exchanges vs brokers… they are different as outlined above. However, both have their pros and cons.
Compare Top Cryptocurrency Brokers
Below is a comparison table of Australian regulated brokers who now offer contracts for difference (CFDs) on a range of cryptocurrencies (including bitcoin).

Warning! Cryptocurrencies are extremely volatile.
Crypto Brokers With The Most Cryptocurrencies
Cryptocurrency CFD Spreads Comparison
From 60 pts
From 5 pts
From 0.8 pts
From 10 pts
From 1.2 pts
Warning! Cryptocurrencies are extremely volatile.
# Disclaimer: "Availability subject to regulations."
RISK NOTICE:
Contracts for Difference (CFDs) are a complex, leveraged financial product and requires a certain level of experience, so may not be suitable for everyone. In addition, the cryptocurrency market is extremely volatile! Therefore, trading cryptocurrency CFDs carries an extremely high level of risk to your capital and can result in losses that exceed your initial deposit. Please ensure that you understand all the risks involved.
Cryptocurrency broker reviews
and comparisons are conducted independently, however CFD providers or products included on this page may not suit your personal objectives, financial situation or needs. Brokers listed may operate on a market maker (including fixed spread accounts) brokerage model.
If you are considering opening a CFD trading account, operating in the CFD market or acquiring any financial instrument/product, you should obtain and read the relevant Product Disclosure Statement and/or other offer document/s prior to making any financial decision.
If you are unsure of the risks, or have any doubt whether you have sufficient financial resources or experience to trade these CFD products, you should take professional advice before trading cfds on cryptocurrency.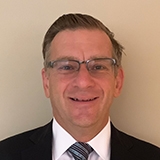 Latest posts by Stuart Young
(see all)