I don't believe there is a 'single' best Forex broker for foreign exchange trading, that would meet everyone's needs. Same as there is no single indicator or Forex trading style that is best for everyone, nor is there simply one best FX broker suited to every Forex trader. Retail foreign exchange trading is a very personal endeavour, with differing available capital, risk tolerance, trading strategy, styles and trading account requirements. It is therefore critical to compare forex brokers in a like-for-like manner.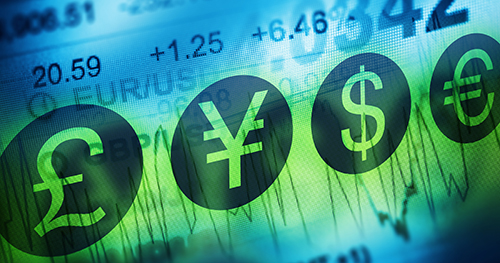 It can also be difficult for traders to easily find all the information they are after on Forex brokerage firms in Australia. Therefore, I have reviewed 1 in detail, a selection of ASIC regulated Foreign Exchange Market brokers covering a variety of features traders look for, including standard Forex accounts and Electronic communication network (ECN) Forex trading accounts.
Below you'll find a comparison of Retail foreign exchange trading brokers for 2023. These include the cheapest online Forex trading; access the interbank market with the best ECN broker accounts (all are Australian forex brokers too); low fixed spread CFD FX broker; and largest product range Forex broker.
ECN Forex Broker Accounts
Compare ECN Forex Trading Accounts
(Commission plus tight ECN spreads)
View Comparison
FIXED Spread Forex CFD Brokers
Compare Fixed Spread CFD FX Accounts
(No commission with FIXED spreads)
View Comparison
Standard Forex Broker Accounts
Compare Standard FX Accounts
(No commission with variable spreads)
View Comparison
To view our detailed broker review and individual ratings criteria 1, simply click on the "read our full review" button in the tables below. All brokers listed on this site are ASIC regulated and will therefore have an Australian Financial Services (AFS) Licence number available.
ECN Forex Broker Accounts
Forex Electronic communications network (ECN) trading accounts always operate on a no dealing desk (NDD) basis. The spreads are typically tighter than standard accounts as the foreign exchange broker does not add any additional spread. However, they charge a fixed commission instead when a trade is made.

Large No. of currency pairs FX traders wanting tight ECN spreads on MT4 / 5 or cTrader
97

AUD $3.50 per 100,000

ECN Pricing Spread
From 0.0 pips
From 0.0 (Ave: 0.20) pips
From 0.2 (Ave: 0.40) pips
From 0.0 (Ave: 0.10) pips
From 0.0 (Ave: 0.40) pips
From 0.0 (Ave: 0.40) pips
From 0.0 (Ave: 0.40) pips
0.01 Lot
$200
AUD, USD, JPY, GBP, EUR, CAD, CHF, NZD, SGD, HKD
Currency traders who also need a wide variety of non-forex instrument types (eg equities)
45

AUD $3.50 per 100,000

ECN Pricing Spread
From 0.0 pips
From 0.0 (Ave: 0.30) pips
From 0.2 (Ave: 0.61) pips
From 0.0 (Ave: 0.09) pips
From 0.0 (Ave: 0.49) pips
From 0.0 (Ave: 0.41) pips
From 0.0 (Ave: 0.36) pips
0.01 Lot
$100

AUD, USD, JPY, GBP, EUR, CAD, CHF, NZD, SGD, HKD
Forex traders needing tight spreads, good range of FX pairs & a dedicated account manager
50

AUD $3.00 per 100,000

ECN Pricing Spread
From 0.0 pips
From 0.0 (Ave: 0.2) pips
From 0.0 (Ave: 0.4) pips
From 0.0 (Ave: 0.2) pips
From 0.0 (Ave: 0.5) pips
From 0.0 (Ave: 0.4) pips
From 0.0 (Ave: 0.2) pips
0.01 Lot
$200

AUD, USD, GBP, EUR, CAD, CHF, NZD, SGD, HKD
Fixed Spread FX CFD Brokers Comparison
Fixed spreads do not change under normal foreign exchange market conditions. This means the bid-ask spread does not vary based on time of day, or general forex market fluctuations and volatility. A fixed narrow Forex spread is more convenient and predictable for customers, compared with variable spreads.


TradeDirect365 are the clear winners in fixed spread forex trading with outstanding low fixed spreads available not only on Forex CFDs, but all CFDs they offer. There is no other Australian regulated broker that has fixed spread trading available at such tight fixed spreads across the entire product range. Forex traders will be pleased to see majors pairs such as AUD/USD and EUR/USD fixed at just 0.6 pip, which confirms they can be classed as not just a fixed spread broker, but also one of Australia's low spread forex brokers too!
Click to view our detailed TradeDirect365 review and ratings, or try their easy one-click demo account.
Standard Account Foreign Exchange Brokers

Largest Range Of Exotic & Emerging Markets FX Pairs Low Average FX Spreads
Westpac, NAB & CBA
96

None

Variable Broker Spread
From 0.6 pips
From 0.6 (Ave: 0.75) pips
From 0.9 (Ave: 1.17) pips
From 0.6 (Ave: 0.75) pips
From 0.7 (Ave: 0.86) pips
0.01 Lot

$450 (for any other funding methods)$0 (for bank transfers)

AUD, USD, JPY, GBP, EUR, CAD, CHF, NZD, SGD, HKD
Best Forex Brokers in Australia
1 Best broker for forex trading ratings, quoted in the above Forex brokers review and account comparisons, are an overall average rating. The calculation is based on the six review criteria displayed on all CFD and retail Foreign Exchange brokers individual review pages:
pricing (based on spreads, commissions and other costs or fees),
range of instruments,
speed of execution,
trading platform features,
overall ease of use, and
customer support
The individual rating breakdown for the above criteria can be easily accessed by simply clicking the review rating in the above forex trading Australia comparison tables, or clicking the "read our full review" button.
ASIC Regulated Forex Brokers
The Australian Securities and Investments Commission holds the right to grant and rescind Australian financial services (AFS) licences. As expected, it also has the power to vary the terms of licences, and apply conditions to licences held by financial service providers (including retail foreign exchange brokers).
ASIC regulated forex brokers are often considered to be some of the best in the industry, due to the strong regulatory oversight and operating environment in Australia.
All CFD and FX brokers listed above are regulated in Australia and will have an active Australian financial services (AFS) licence (commonly referred to as AFSL) you can check on the ASIC web site.
In fact, it is a policy and listing requirement that any broker reviewed or listed on this web site must be operating with the applicable Australian licence (AFSL). This comparison is for Australian forex traders, therefore we will only list and review Australian regulated firms!
Choosing a Forex broker FAQs
As stated at the beginning of this comparison, I don't believe there is a single best forex broker that is best for everyone. Instead, I firmly believe there is a selection of reputable FX brokers which traders then need to compare to find which has the features you require for your own trading experience and strategy requirements.
Essentially the question is really "which forex broker is best for my trading requirements, style and experience?".
Although this distinction seems small, it is critical and often overlooked when forex traders are looking to open a new trading account.
Online Brokers Australia comparison of Australian regulated forex brokers breaks the brokers down in to three key categories, so that you are comparing "apples for apples".
These categories are:
Checking the status of an Australian Forex brokers's license is possible by simply visiting the Australian Securities and Investments Commission (ASIC) web site and performing a search on the retail foreign exchange brokers name or AFSL number.
We have detailed the exact steps in our
How to Choose a Broker
article.
You'll find the best review sites have the following, simple to confirm, characteristic … they are NOT run by "faceless" reviewers, hiding behind web site privacy and the anonymity of the internet.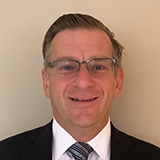 Stuart Young (Founder) draws on over 10 years trading experience in his broker reviews. Experience from prior roles in a trading room and working for an Australian brokerage firm complement his hands-on, in-depth experience in the trading industry.
Don't take a leap of faith opening a trading account when you don't know who has written the review, or more importantly, their credentials! Click to compare Forex brokers in Australia
* Australia's No. 1 retail Forex provider: By primary relationships, Investment Trends December 2017 FX Report.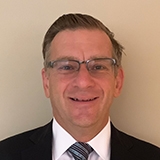 Latest posts by Stuart Young
(see all)
Online Brokers Australia aim to regularly update information on this web site and provide a "last updated" date at the bottom of every page to ensure you know when the last update was made to the review page. However, you should always click on the "view website" button and review the information on the brokers or providers site first to confirm the details and ensure they will suit your online trading needs.
A full Forex brokers Australia list can also be found on our OnlineBrokersDirectory.com.au partner site.
RISK NOTICE:
Foreign exchange (also known as
Forex
,
FX
or
currency
) derivatives are complex, leveraged financial products and require a certain level of experience, so may not be suitable for everyone.
Retail foreign exchange trading
carries a high level of risk to your capital and can result in losses which exceed your initial deposit. Please ensure that you understand all the risks involved.
Reviews
and comparisons for best forex broker Australia are conducted independently, however FX Brokers or products included on this page may not suit your financial situation, personal objectives or needs.
Trading Forex, either online forex trading or any form of online trading in the forex market, is not a decision to take lightly. If you are considering acquiring any financial product for currency trading you should obtain and read the relevant PDS (Product Disclosure Statement) and/or other offer document/s prior to making any financial decision. If you are unsure of the risks when trading forex, or have any doubt whether you have sufficient financial resources or experience to trade these forex Australia or foreign exchange market products, you should take professional advice before trading FX or opening a Forex broker account.