OANDA Review Rating  4.5 out of 5
OANDA Australia Forex broker
Excellent award-winning client service and support
Transparent pricing with no order rejections, no re-quotes and no "last look"!
OANDA does not use client money for hedging or any other operational purpose
Lightening fast execution speeds. In fact, OANDA has the fastest documented execution speeds I have seen from any Forex broker
Competitive spreads on all instruments offered

Award-winning educational material and trader education

One-on-one trader education available for premium clients!
As part of this OANDA review I met in person with David Villagra (Director of Institutional Sales & Education) at OANDA Australia and confirmed David himself provides the one-on-one mentoring for premium clients. This is extremely rare in the forex broker industry
Two of the industries benchmark online forex trading platforms are available, MetaTrader 4 (MT4) & OANDA's proprietary fxTrade
Large variety of currency pairs to trade (over 70 different Forex pairs to choose from), 23 metals plus 30 index, bonds and commodities CFDs
Advanced charting and trading tools, such as Currency Strength Heatmap, available to all clients
Traders can automate their trading strategies using OANDA's REST & FIX APIs
One of the foreign exchange industries most respected brokers, both from FX traders and their broker peers!
Our review of OANDA Australia shows in a variety of ways that they actually want their clients to become successful self-directed traders. OANDA's transparent pricing model is such that they do not profit from losses a trader may have as some other brokers in the industry do.
OANDA has won a variety of excellence awards both from within the industry and from clients.
Review and Comparison Frequently Asked Questions
Why Is There Only A Select Group Of Brokers Listed?
The key mission of Online Brokers Australia is to make it easier for traders and investors to easily find a quality, Australian regulated, online broker who meets their needs.
This sounds as if it should be relatively easy, just look at a broker's web site and see if it suits the trading needs you have. As anyone who has already tried to do this knows, it's not that easy!
Brokerage firms generally have a wealth of information on their web sites. The trouble is that sometimes there is so much information on their site that it becomes onerous to simply find the key facts you are looking for. Online Brokers Australia not only independently review each broker with a stringent set of criteria before they are even listed on the web site. If a brokerage firm doesn't meet our initial stringent requirements test, then we simply won't list or review them. It's that simple!
The effect of this policy is that brokers who are listed on the review and comparison site have met the initial requirements prior to being fully reviewed and classified.
To put it simply, we don't want to overwhelm readers with lists and even reviews of every broker in the financial markets.
Instead we provide a list of brokers that are:
Australian regulated;
Have met the initial requirements test prior to progressing to the review stage;
Have a key point of difference to the other brokers listed on our site. This is very important and while subjective, the aim is to ensure that any new broker reviewed and added to the site provides a clear alternative or key point of difference to the other brokers listed in their category;
An aggregate rating based on 5 key criteria that are critical aspects of trading through an online broker;
Suggestions on the type of trader or investor a broker or financial service provider might be most suited to.

The short video below sums up how we achieve our mission.

Who Performs The Broker Reviews?
Stuart Young founded Online Brokers Australia in 2014 and is the reviewer of every brokerage firm or online trading product/service listed on the site.
Stuart's extensive experience in the online trading and financial services industry for more than a decade shows through in the reviews. He is a:
a recognised private trader for 12+ years;
was previously chief moderator in Global Trading Tools trade room, providing training & coaching to traders of all levels, from entry level through to ex-bank traders;
has worked previously for an online broker and so understands the inner workings of brokerage firms and how they truly operate;
completed RG146 certification; and
has a graduate diploma in Economics from Griffith University (GDip Econ);
In our belief that transparency is critical for any leading review and comparison site, please view Stuart Young's LinkedIn profile for more details on his extensive experience in the online trading industry.
How Do You Differ From Other Popular Review Sites?
We are transparent - Online Brokers Australia is NOT run by "faceless" reviewers, hiding behind web site privacy and the anonymity of the internet! Stuart Young, Founder & Reviewer, is extremely proud of not just our online trading reviews, but our reputation in the brokerage industry;
Since the start of 2018 we meet with the brokers in person - Brokerage firms have stated that they were pleasantly surprised to actually meet with the reviewer in person, as this is not common in the industry;
We list "average" spreads in trading account comparison tables - It is a mandatory requirement for any derivatives provider we list to make their average spreads, not just the typical marketing hype "from" spreads, publicly available. This is the ONLY way to make an informed decision on the costs of trading with a certain brokerage company;
Stuart Young has 12+ years of experience in online trading both as a trader and previously working for a brokerage firm. In addition, he has a GDip in Economics and was previously chief moderator with industry respected trader Davin Clarke, in their Global Trading Tools online trading room. This gives Stuart a unique perspective and invaluable experience from both sides of the "trading fence";
We make it easy to choose a top broker - Our site does not provide an overwhelming list of brokers to choose from. We appreciate that choosing an online stock broker, CFD provider or FX broker can be a daunting task. This is made ever more complex by the overwhelming amount of information provided on some brokerage firm web sites. Our aim is to simplify the selection process by only listing a couple of brokers in each category who show a clear point of difference and meet our stringent initial requirements test; and
We have an excellent relationship with the brokers on our site - Mutual respect is critical to providing a "win win" outcome for all involved with our business. This is includes readers of our reviews. Our relationship with the brokerage companies is built for the long-term. As Stuart talks to them on the phone, has visited many in person at their Australian offices, and is a respected trader himself, this has built a solid mutually respectful relationship.
Why Should I Trust Your Reviews?
This is an excellent question and one every single trader or investor who reads online reviews should always ask!
There are so many "faceless" brokerage review sites where traders don't even know who has reviewed the firm and what their experience or credentials in the online trading and broking industry are. An online trading account not only holds your open trades or positions but any cash left in the trading account. Why make such an important decision based on any online review where you can not even tell who actually wrote it, let alone the credentials and experience they have in the trading and brokerage industry.
At Online Brokers Australia we do things a little differently and we're proud of it!
Why Our Online Trading Reviews Are Trusted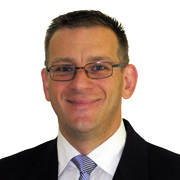 As stated in the prior FAQ, Stuart Youngs, Online Brokers Australia's founder and reviewer, has extensive experience in the online trading and financial services industry for well over a decade. This experience is crucial in understanding the hard questions from the brokers and collating the information that traders really need to make such an important decision;
We now visit many of the brokers in person! As of 2018 and moving forward we actually go to the brokerage firms office and meet them in person.
In 2018 alone we have visited the Australian offices of the following reviewed companies:
This will continue through out 2019 with further one-on-one visits planned and keep an eye out on the review pages as we'll add a photo from our visit 🙂
It is a mandatory requirement for any Forex broker or CFD provider providing financial derivatives to make their average spreads, not just from spreads, publicly available. The brokerage firm must either display the average spreads on their own company web site or submit in writing their average spreads for the financial instruments requested by our reviewer, along with written confirmation that these trading spreads can be published on the review site. This is another area where we differ significantly from the vast majority of existing online broker comparison and reviews in Australia.
By only displaying "from" spreads in their comparisons, our competitors are not providing a holistic picture of the potential costs associated with trading at a specific broker. It also ensures our online trading account comparisons are comparing "apples for apples", not just a figure that is generally known as a marketing tool (i.e. the "from" spread).
This advice relates to an investment or trading service/product. I'm sure almost everyone reading this has heard advertising by property developers stating, "land from $$" or "house and land packages from $$". All this tells you is the absolute minimum price you can possibly pay. As we all know, this will generally be for the smallest block or worst position in the estate, and the vast majority of other properties in the development will cost you significantly more to buy.
Asking what the "average" price for the whole estate would give a much more accurate representation of the potential costs / fees / charges you need to factor in.
The exact same logic applies to the trading spreads (the difference between the bid and ask spread). Providers of derivatives for online trading often display only the from spread in their advertising or marketing. While trading the EUR/USD from 0 pip spread sounds attractive, in reality, traders will not receive a spread of zero every time you place a trade in their platform, and the more representative figure of what your trading costs will be is knowing the average spread for the instrument, in the trading account you are considering. Essentially this is price you will pay on average to trade (buy and sell) that instrument, and therefore we always display the average spreads in our comparison tables for derivatives accounts.
We strongly suggest if the broker review or comparison you're considering does not display or comment on the "average" spreads in their CFD / Forex trading Australia reviews & comparisons then you are not able to make a fully informed decision as to which is the best trading account for your own needs.
Can Only Brokers That Are Australian Regulated Be Listed?
Yes. Our site is dedicated to Australian traders and it is a mandatory requirement that any online broker listed or reviewed on the site is Australian regulated. If your brokerage firm does not have a current Australian Financial Services Licence (AFSL) please do not inquire about being listed on this web site.
A full Forex broker Australia list can also be found on our Online Brokers Directory partner site.
RISK NOTICE:
Contracts for Difference
(CFDs) &
Forex
(Foreign exchange) are complex, leveraged financial products and requires a certain level of experience, so may not be suitable for everyone.
CFD
and
Forex trading
carries a high level of risk to your capital and can result in losses that exceed your initial deposit.
Online Brokers Australia
reviews
and comparisons are conducted independently, however brokerage firms / financial service providers, including their online trading platform or products listed on this web site may not suit your financial situation, personal objectives or needs. See full
Risk Disclosure
.
If you are considering any financial product, you should always read the relevant Product Disclosure Statement and/or other offer document/s prior to making any financial decision. If you are unsure of the risks, or have any doubt whether you have sufficient financial resources or experience to trade these products, you should take professional advice before trading online.