Why Is Trading Education and Training Essential?
Learning to trade the markets is essential whether you're a day trader, use swing trading strategies or a long-term investor. Equally, if your trading strategy employs technical analysis of the price action such as support and resistance; look at order flow; uses a mix of fundamental and technical analysis; differing time frames or financial instruments (stocks, forex, options, stock index, futures) and so on.
Quite simply you must learn to trade effectively to be profitable over the long run. You wouldn't start any other business or profession without a detailed understanding of the industry you're operating in or training to excel in your chosen profession or operate your business… online trading is certainly no different!
No matter how much easier and more accessible Forex, stock and CFD trading is, the world's markets are worth trillions of dollars and behave in complex & sophisticated manners. To trade and invest consistently over the long run, you must learn to trade correctly. This entails understanding how to correctly evaluate the markets, how to find the highest probability trade opportunities, risk management, and how to implement a strong and robust trading strategy.
Learn To Trade The Markets With Quality Trading Courses
I am extremely proud to recommend two of the best online trading courses below for the following reasons:
When considering any training, an investor/trader needs to gauge the reputation of the course provider. The reputation of Davin Clarke and Lance Beggs is impeccable. Both are incredibly respected and highly sought after Australian professional traders. I have personally spoken to each of them, reviewed their course material and class them as two of the best online trading educators in Australia;
These trading courses teach traders "how to trade", not just technical analysis! There is a very important difference. Trading the markets is about exploiting a small edge over the long-term. That takes maturity & a probabilistic mindset, discipline, tested methods and patience… not just technical analysis books, theory or software
The course content, trading strategies and methodology has genuine practical application and stands up in a live trading environment. Both Davin and Lance personally use the methodology and strategies taught for well over 10 years; and
Both trading courses are extremely good value for money with price tags under $1,000. There are many many trading educators in Australia who are charging many thousands, even in excess of $10,000, for trader education and training far inferior to what is provided in both the courses listed below.
Price is not the reason you should consider these trading courses, reputation combined with excellent quality, practical training is. The fact that they are also excellent value for money is just a great bonus!
Below are two reviews of the best trading course and education available by Australian traders. Learn to trade with Davin Clarke & Lance Beggs review now!
---
Learn From Davin Clarke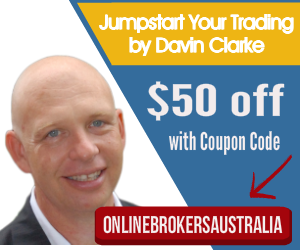 Jump-start Your Trading (by Davin Clarke) course review
Jump-start Your Trading is a 6 week online trading course offered by highly respected professional Australian trader, Davin Clarke and is the culmination of many years of his trading experience. This trading course will provide traders of all styles (day traders, swing traders as well as stock market investors), the tools to effectively evaluate financial market conditions; find high reward to risk opportunities; risk management strategies and implement a sound trading strategy.
Davin's reputation speaks for itself with over 14 years of experience as a full-time professional trader earning his primary income through trading, and extensive experience in trading futures, shares & Forex markets. Davin is a popular and sought after speaker throughout Australia and founder of TradeDirect365 CFD brokerage firm. With his insights into market structure and understanding of market dynamics, Australia's major banks (Commsec & Westpac Bank) have sought his specialist trading knowledge to deliver keynote presentations to their high value clients in Sydney, Melbourne and Brisbane Australia during 2015.
Davin Clarke is also featured in several trading books including:
20 Most Common Trading Mistakes: And How You Can Avoid Them published by Wrightbooks;
The Wiley Trading Guide published by John Wiley & Sons; and
Real Traders, Real Lives, Real Money published by Wrightbooks.
The training is designed to take you from zero trading knowledge, through the basics up to a personalised blueprint for starting, growing and managing a successful trading business. It does not matter if you want to learn to trade shares, futures, CFDs or even learn to trade forex markets, Davin's course is very relevant and highly recommended.
Lesson Breakdown
Course Modules (approximately 4 weeks of lessons that can be taken at your own pace, in your own time) include:
The Business of Trading
Trading Plan Workbook
Four Critical Concepts for Success
Reading Price Action using Candlestick Charting
Market Structure Analysis
Premium Trade Zones
Defining Risk using Moving Averages
Effective Trade Entries and Exits
Define your Edge with Statistics
Now you can benefit from Davin's vast trading experience via his Jump-start Your Trading course which is reasonably priced at AU $897 (less with our exclusive coupon below).
Exclusive Bonus Coupon:
In addition, Online Brokers Australia is proud to offer you an exclusive $50 discount off Davin's trading course… simply enter the coupon code onlinebrokersaustralia on the EliteTradeSkills checkout page to claim your $50 discount.



---
Learn How To Day Trade From Lance Beggs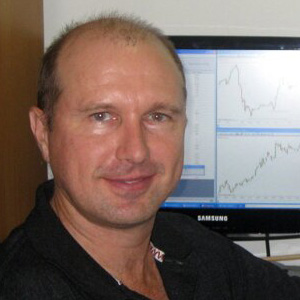 YTC Price Action Trader (by Lance Beggs) course review
After many years of distributing the Your Trading Coach (YTC) trading newsletter, Australian trader Lance Beggs has decided to share his approach to swing and day trading. Lance's course is designed for discretionary price action traders, who trade Forex and Futures Markets on low timeframes (intraday trading). Lance Beggs trading course is especially suited to those day trading the futures markets, or wanting to learn how to day trade.
I am extremely proud to recommend Lance Begg's trading course for the more experienced intra-day traders because:
I have personally spoken to Lance and he is very highly respected in the trading community and a true trader (very important). He also responds quickly to any queries you may have, both before and after purchase;
The price action trader course material is excellent and covers a wide range of critical trading concepts;
The price is incredibly reasonable at just US $197 for 6 volumes of quality training lessons (590 pages plus a video) and many other operators in this industry would charge many times more than this; and
Lance provides a 100% guarantee where you receive a 100% refund if you are not fully happy anytime within 60 days. I highly recommend Lance's material for Futures and Forex traders as it is quality practical training, support provided direct from Lance himself, exceptional value for money, and comes with 60 day guarantee.
All for ONLY $197 (USD) Click here for full course details

---
Tracking Your Online Trading:
View Trading Journal Spreadsheet | Best trade tracking spreadsheets for: Stock, Options, Futures, and Forex traders