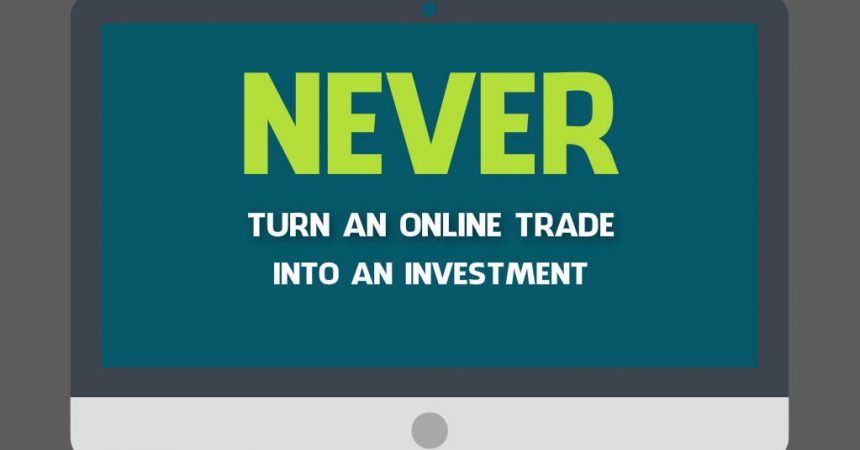 Host of the popular stock picks and market analysis program Mad Money, Jim Cramer, highlights a great point for traders and investors on the difference between online trading and investing. The quick answer: always understand why you entered a particular trade! You must be able to answer why you actually entered the position in the first place and is the premise for the investment or trade still intact?
James "Jim" Cramer (almost always referred to as Jim Cramer) is a former hedge fund manager and host of CNBC's Mad Money and a co-founder of TheStreet Inc. Jim often asks his callers "why did they actually buy it in the first place?". Is it for the purpose of an investment or part of a superannuation fund, or is it actually a trade?
There is a key difference!

Financial Trading and Investing
One of Cramer's cardinal rules is to never turn a trade into an investment, and never confuse these two concepts.
Sometimes an investor will buy a stock for one reason, and then another reason happens. Then they decide to turn the trade into an investment and buy more as the stock goes down. Or perhaps the reason for the trade never happens, so they end up holding the stock.

"What's the worst thing that can happen? The answer, of course, is plenty, and almost all of it bad," Cramer said.

So, don't fool yourself. If you know you purchased something for the purpose of trading, cut your losses quickly when it starts to go awry. Sure, there might be a time here and there where you could turn it into a long-term trade. But most of the time, you'll be on the wrong side of the trade.
Source: Cramer clears up the key difference between trading and investing
The principles in the above article are important whether you are trading shares, contracts for difference on stocks, or any other financial instrument. Always understand the premise of the order you place and what is the next signal or event (irrespective whether you are a technical and/or fundamental trader) to take further action on the trade.