Online Brokers Australia® is a CFD, Forex & stock broker comparison and reviews company. We specialise in comparing Australian CFD providers, Australian forex brokers and Australian stock brokers.
Our online trading reviews provide broker ratings, advantages/disadvantages, plus an in-depth general consumer report on the broker's offering and who they may be most suited to. This site is suitable for all traders & retail investors involved in online CFD trading, foreign exchange trading, share trading or investing in the stock market.
Best Broker Review and Comparison Sites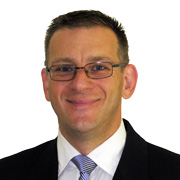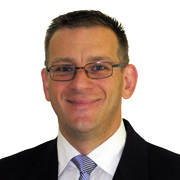 You'll find the best broker review sites have the following, simple to confirm, characteristic…
They are NOT run by "faceless" reviewers, hiding behind web site privacy and the anonymity of the internet!
Only consider review sites that actually reveal who is behind the site reviews and their credentials, or are nationally recognised (such as Canstar). This may sound obvious, however why take a leap of faith by opening a trading account with your hard-earned capital, based on a review that you can't even confirm the source of!
As stated on our Online Brokers Australia Reviews page, the founder and reviewer of this broker comparison web site is Stuart Young. Stuart is not only experienced in the financial markets as a private trader, but also runs the web site Global Trading Tools, and is proud to stand behind our Australian Forex broker, CFD provider and online stock broker comparison and review web site, Online Brokers Australia.
How We Simplify The Selection Process
In today's business world, everyone can trade and invest on a wide variety of financial markets from the comfort of their own home. The hard part is narrowing down the overwhelming list of available brokers, to a reputable online broker that's right for you.
That's where we can help!
Rather than providing a large and overwhelming directory of brokers in one place, which can still be difficult to choose from, we only list the online brokers in each category that meet our initial stringent requirements test.
If they don't… then we simply won't list them!
We've simplified the selection process for traders & investors by:
Only listing ASIC (Australian Securities and Investments Commission) regulated, online brokers who have already met our initial stringent requirements test;
Providing traders & investors with detailed reviews and ratings for each online brokerage firm. In addition, recommendations of who the broker is most suited to are provided, based on the brokers key points of difference; and
Using comparison tables to easily compare key account and trading platform features that are not always easy to find on the brokers web sites.
TOP CFD PROVIDERS
Find the best CFD broker for your contracts for difference trading!
TOP FOREX BROKERS
Find the best FX broker for your Forex trading!
TOP STOCK BROKERS
Find the best stock broker for your share trading!
How We Choose The Best Trading Brokers
Online Brokers Australia | Best CFD FOREX & Stock Brokers
In addition to our broker reviews and comparison tables, we provide a Trading Resources section which provides articles, trading education by respected Australian professional traders (ideal for those looking to get started or enhance their trading skills), International Money Transfer service, real time forex economic news and much more!
If you're new to investing/trading or unsure how to select the right online broker in Australia for you're needs, please view our How to Compare and Choose an Online Broker article to get you started.
We simplify the online broker selection process, so you can focus on your trading and investing.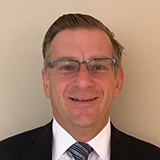 Latest posts by Stuart Young
(see all)
Should you need any further information, or have any questions, please do not hesitate to contact us via the Contact Form and we'll be happy to assist.