This supplementary page to our main Pepperstone Forex trading review provides extensive detail on the Forex trading platforms available with all trading accounts at Pepperstone.

We believe Pepperstone is one of the best forex brokers with MT4 platform… they actually have two of the best ECN trading platforms currently available by offering cTrader platform as well.
Available Trading Platform Options and Addons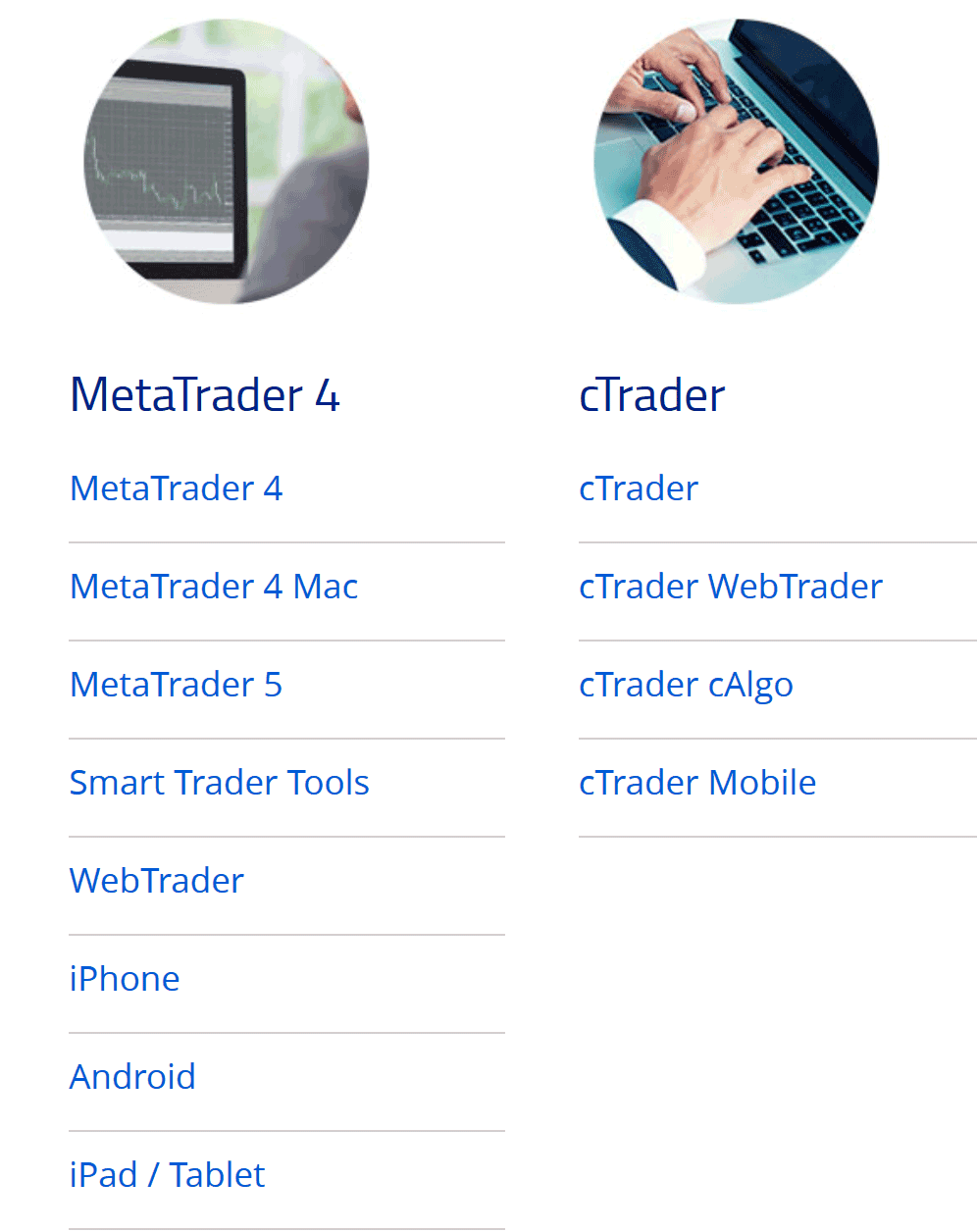 FX ECN Trading Platform
An electronic communication network (commonly called an ECN) is essentially just an automated computer system which matches buy and sell orders for financial instruments (eg equities, foreign exchange, etc). By accessing a group of ECNs, Forex brokers such as Pepperstone can source the best available bid and ask quotes from multiple market participants. Once the best currency quotes are found, the platform automatically match and execute the orders. Pepperstone advise they can access up to 22 of these FX electronic communication networks. This deep liquidity pool is what enables them to have such tight ECN forex spreads.
Pepperstone forex broker has a clear advantage among Australian ECN brokers by offering several of the world's most popular currency trading platforms. Pepperstone trading platforms include MetaTrader 4 (commonly referred to as MT4), MT5 and the cTrader platform, with a wide variety of options and addons to cover all traders needs.

Pepperstone MT4 platform options
There are 6 key offerings for those wishing to trade via the MetaTrader platform: MetaTrader 4; MetaTrader 4 Mac (MT4 Mac); MetaTrader 5 (MT5); WebTrader (for MT4 and MT5); Smart Trader Tools; and MT4 Mobile apps for iPhone, Android and iPad/Tablets.
Simply click below to create a demo account and access the Pepperstone MT4 download …
Pepperstone cTrader platform options
There are 4 key offerings for those wishing to trade via the cTrader platform: cTrader; cTrader Web; cTrader cAlgo (algorithmic trading); and cTrader Mobile.
We feel Pepperstone is one of the best ctrader brokers licensed in Australia (with IC markets cTrader FX ecn trading platform the other).
Simply click below to create a demo account and access the Pepperstone cTrader download …
cTrader vs MT4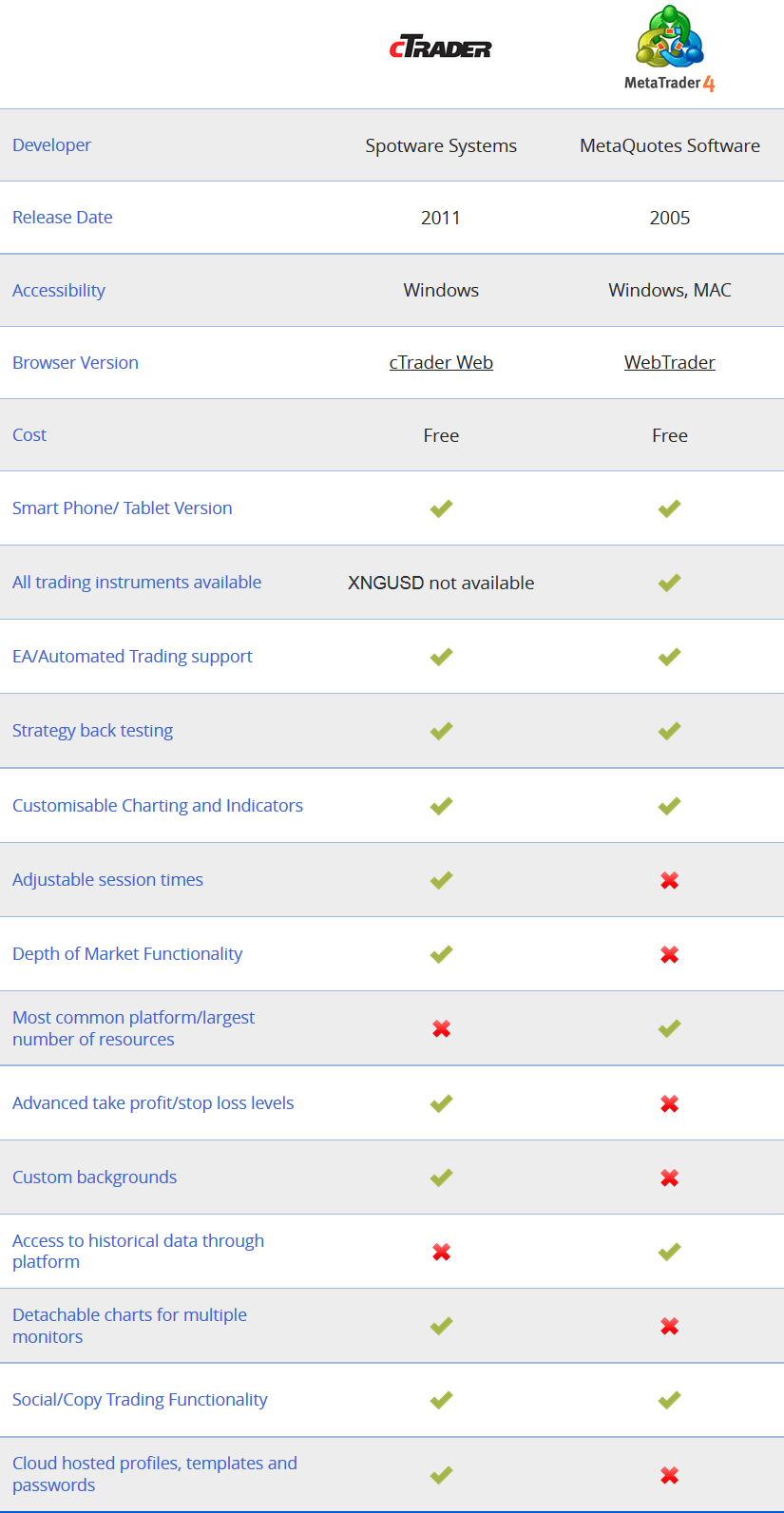 cTrader vs MT4 Pepperstone Trading Platform Review and Ratings
Pepperstone is an Australian foreign exchange ECN broker providing the MT4 & cTrader platforms (two of the most popular forex trading platforms in the world). The firm is one of the top Australian non dealing desk Forex brokers, and is the largest by volume in Australia. Please view our full Pepperstone review for further detailed ratings and analysis of this Australian forex broker.

Pepperstone Rating: 4.5 out of 5
Reviewed By: Stuart Young
Review Date: